Roof in Trouble? We've Got You Covered:
Miami Roof Repair Services
Leaking roof? No worries, we're here to help you! Our team of skilled contractors offers professional and reliable roof repair services in Miami. From minor leaks to major damages, we provide comprehensive solutions that ensure the safety and protection of your property. Get in touch with us today and allow us to manage your roofing requirements.
Our Expert Miami Roofing Contractors are Just a Call Away
Find Reliable Roof Repair Near You
Avoid jeopardizing your property due to a compromised roof. Our team of expert contractors is just a phone call away, ready to provide quick and reliable roof repair services. With years of experience and top-quality materials, we guarantee to get your roof back in shape in no time.
When making a decision about selecting a roofing company business, it's important to take into account the excellence of their provided services, their level of expertise, and their pricing. Our roofing company stands out from its competitors in Miami. We exclusively utilize the utmost quality materials and equipment, guaranteeing the durability and longevity of your roof. Our team of expert contractors has years of experience and specializes in repairing all types of roofs, making us the go-to choice for roofing repairs in Miami. Regarding the cost aspect, we provide rates that are competitive while upholding exceptional quality, and our transparent estimates include all costs, materials, and timelines for the repair work. 

We are fully licensed and insured, providing you with a sense of tranquility, and assuring the safeguarding of your property. Choose us for your roofing needs and experience the difference in quality, cost, and expertise.
Affordable Solutions for All Your Roofing Needs in Miami
At our roofing company, we understand the importance of maintaining your roof in excellent condition to protect your property and your family. We offer affordable solutions for all your roofing needs and work with you to find a cost-effective solution without sacrificing quality. Our expert contractors use top-quality materials and the latest techniques to ensure your roof is durable and long-lasting.
Additionally, we offer routine maintenance solutions aimed at prolonging your roof's lifespan and averting potentially expensive repairs down the road. Our goal is to provide you with a comprehensive roofing solution that meets your needs and budget, so you can have peace of mind knowing your roof is in good hands.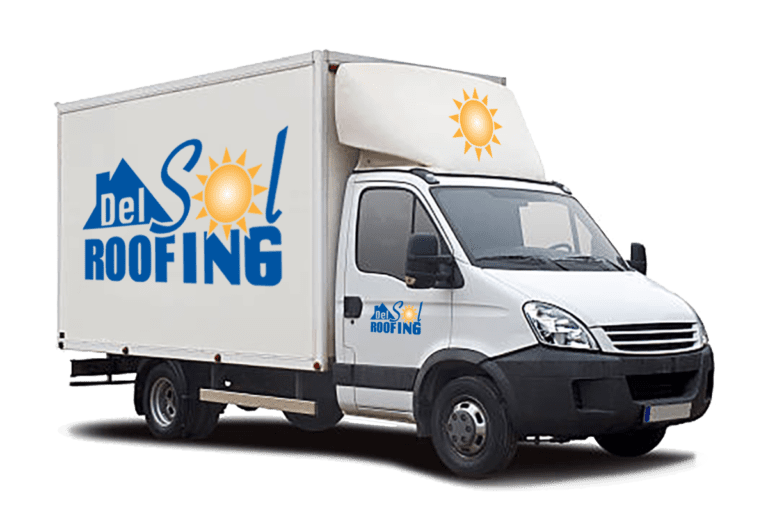 Here's What Our Client Say About Us
"Del Sol's representative came to give me a roof replacement estimate. However, he advised me to repair the leaking segment first. He spent a lot of time explaining the work that goes into replacing a roof. I appreciated his honesty, courtesy toward me, and his vast knowledge. I will definitely consider Del Sol when its time to replace my roof."
Choose the Right Roof Repair Contractor
As Miami roofing specialists, we understand that choosing the right contractor can be a daunting task. Here's the reason we consider ourselves the ideal option for fulfilling your roofing necessities.
Don't Ignore These Signs of Roof Damage
One specific repair job that showcases the techniques and challenges of a roof repair specialist is fixing a leaky flat roof. In this case, the specialist would have to locate the source of the leak by carefully inspecting the roof's membrane and identifying any areas of damage or wear. They could also utilize specialized machinery like infrared cameras to uncover hidden leaks. The repair may involve applying a waterproof coating, patching damaged areas, or replacing the entire membrane. The specialist would need to ensure that the repair is effective and long-lasting, as flat roofs are prone to leaks and require regular maintenance.
Call us for immediate repair services. Here are some signs that your roof may be damaged and why I am the best choice for immediate repair services:
If you detect water stains or leaks in your attic or ceiling, it might signal roof damage, demanding urgent attention.
Absent, fractured, or curled shingles are also indicators that your roof has sustained damage and necessitates repair services.
Damaged flashing or roof vents can also cause leaks and require immediate attention.
Hail, wind, or heavy rain can cause significant damage to your roof, and it's important to call for repair services as soon as possible.
Comprehensive Repairs for a Range of Roof Types
We can typically repair a wide variety of roof types:
Schedule Your Roofing Repair Today and Get Peace of Mind for Years to Come
Don't wait until your roof problems escalate into a major headache. Schedule your roof repair with us today and get peace of mind for years to come. Our team of experienced contractors will work quickly and efficiently to repair your roof, using top-quality materials and techniques. Through our consistent maintenance services, you have the opportunity to elongate your roof's lifespan and prevent expensive repairs in the future. Don't let a damaged roof compromise the safety of your property and loved ones. Contact us today to schedule your repair and enjoy a worry-free roofing solution.
Roofing Repair Frequently Asked Questions
We offer comprehensive Roofing Services for homeowners across South Florida. Our roofing services include inspection, installation & replacement, emergency repairs, and maintenance, so no matter what your needs are, we got you covered.